One of my favorite ways to procrastinate on writing is to generate meaningless statistics about my writing.  I'm a mathmatologist. I believe that somehow, numbers will reveal the future to me.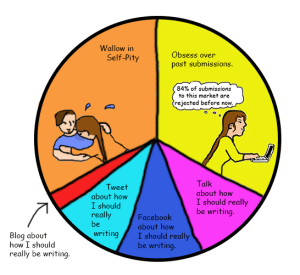 Recently, someone asked me the average number of rejections a short story of mine receives before it is accepted.
10.3
That's the average over all 9 of my published stories since I started keeping my spreadsheet.
Most rejected: "Michael Doesn't Hate His Mother" at 22.  I originally titled this story "The Machine" – one of the MOST COMMON short story titles in slush piles. A real cliche. I probably handicapped the story there. Lesson learned.
Least rejected? It's a tie at 4! "Keep Talking" – which I still think is the most thoughtful story I've ever written (now available in an anthology!) – and "Trash", possibly the most thoughtless story I've had published. What does that mean? Absolutely nothing!
There are 34 short stories on my spreadsheet, by the way.  25 still working their way through rejections.  All 34 have been rejected by Strange Horizons and Clarkesworld, because I send to those two markets first.  This has obviously not endeared me to those markets.  Too bad.  They knew they were fast responders when they opened up their submission portals.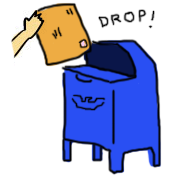 by







by