Tomorrow morning I leave for WisCon!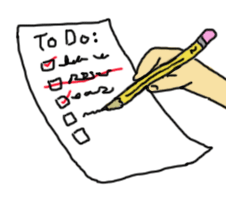 Tonight I have dinner with my in-laws. Have to pack. Want to finish this hat I was knitting and maybe put a pom-pom on another hat and then pack it. And pack my knitting. Got to spend time with the niece, too, and shower. Have to pack toiletries. Pack laptop. Find power cable. Charge iPod. And… write?
WisCon is the premier feminist science fiction convention. There will be talks on feminism in science fiction as well as all the other awesome stuff that happens at a science fiction convention.  One of my Clarion instructors, Nalo Hopkinson,  is a Guest of Honor this year, and I'll get to see some of my Clarion classmates there!
This will also be my first time riding Megabus. Will let you know how that goes. I've done Greyhound before so I'm sure it's similar, I'm just a nervous traveler.  I get to help out a friend by driving her car back!  I get to see said friend! Excite!
So… yeah. Too busy to finish a blog post this week. I do have, like… 8 drafts of blog posts hanging around. I blog like a write.  For now, here is a picture of me at Yuri's Night last year. I'm going to wear this dress at WisCon! YAY!







by







by